Fees 2023-2024
EIS Moscow Fees 2023-24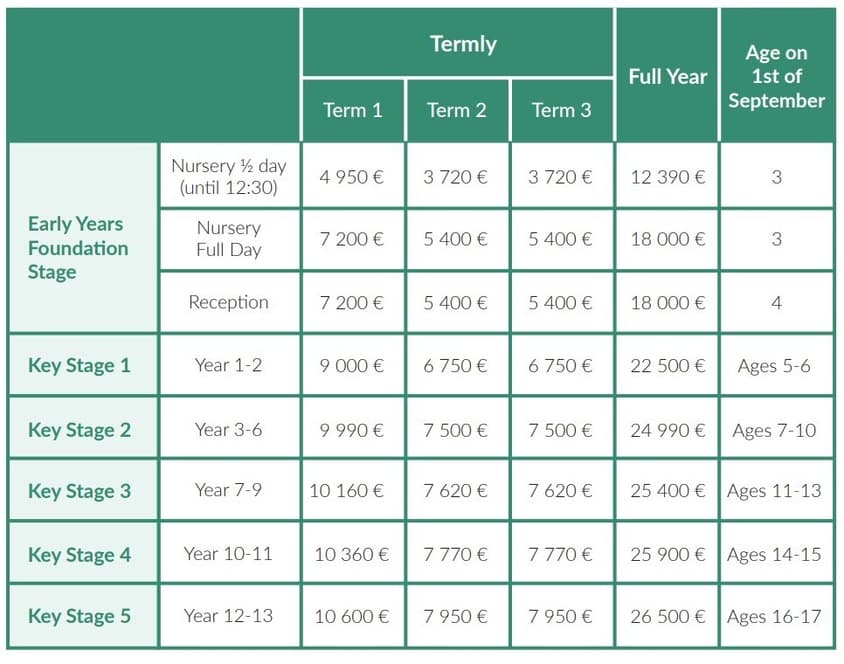 The fees are paid yearly or termly.
The fees include:
all tuition
all tuition materials
all meals (hot lunch, morning and afternoon snacks)
all books and use of the library
extracurricular activities (if ran by internal staff)
Additional EAL (English as an Additional Language) programme if needed.
Assessment Fee: 800 Euro. It is paid only once, during the admission process, non-refundable.
Payments are made in Russian rubles by bank transfer or by card in school.
The fees do not include: purchase of school uniform, school bus service, individual music tuition and any extracurricular activity ran by external providers.
Loyalty programme
Sibling Discount:
There are reductions for the second student (5%) and the third student (10%) in the family.
Special Offer:
In August 2023, 10% discount for tuition fees and free Assessment fee for students transferring from other international schools in Moscow*
*Please contact our Admissions office for more details